Confidence
through
clarity
Simplify and optimise price decisions with authoritative competitor price monitoring data.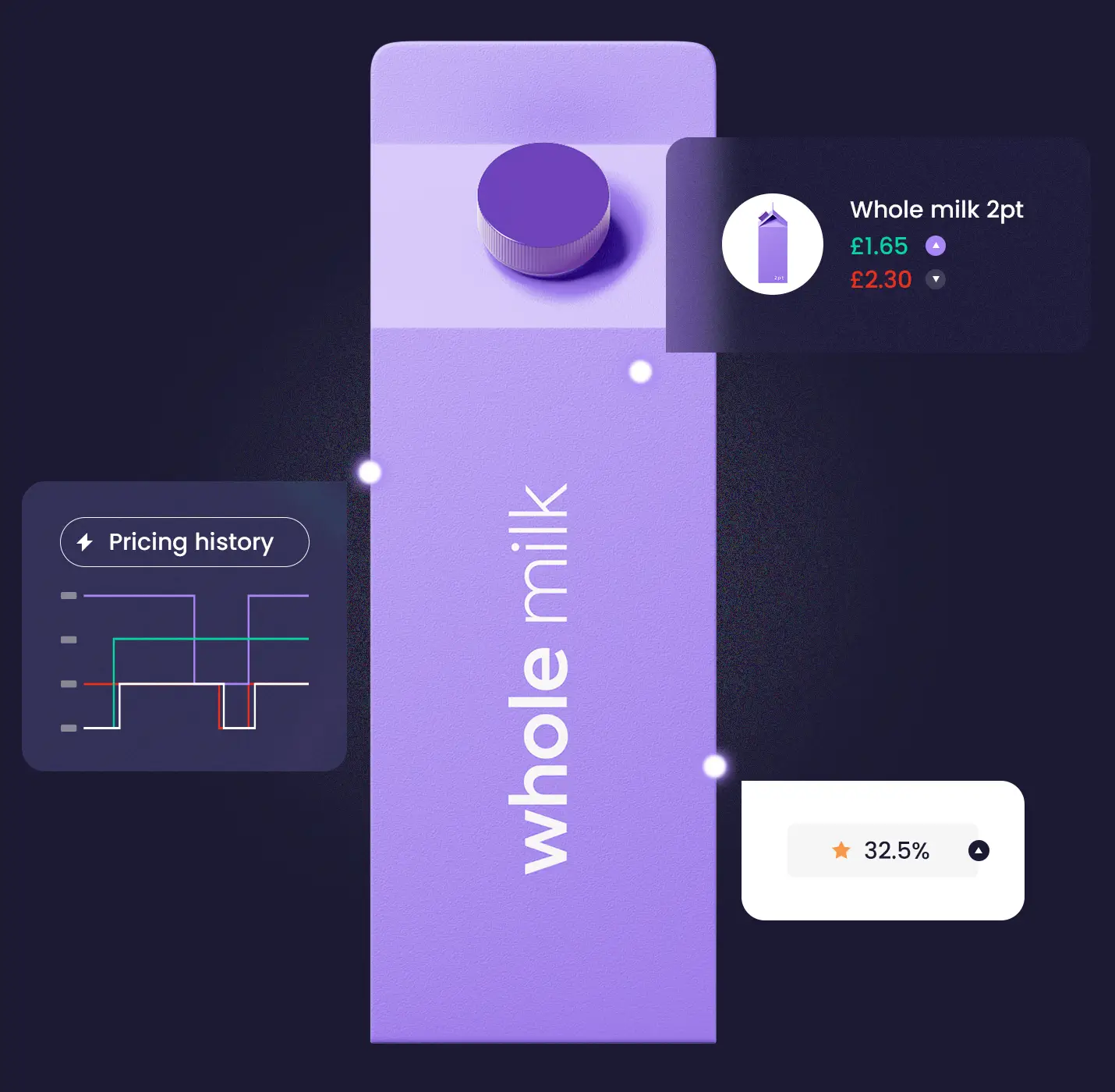 WHY WORK WITH ACUITY PRICING?
Our price intelligence tool helps the UK's largest retailers and brands to create optimised pricing and proposition strategies that win market share.
Acuity Pricing seamlessly scrapes, catalogues, and automatically matches products across the web. This real-time competitor price monitoring gives you easy access to high quality, comprehensive product, price and promotion data.

Our service saves you time by taking care of the heavy lifting involved with price tracking management and analysis. So you can focus on making fast pricing decisions that help you stay ahead of the competition.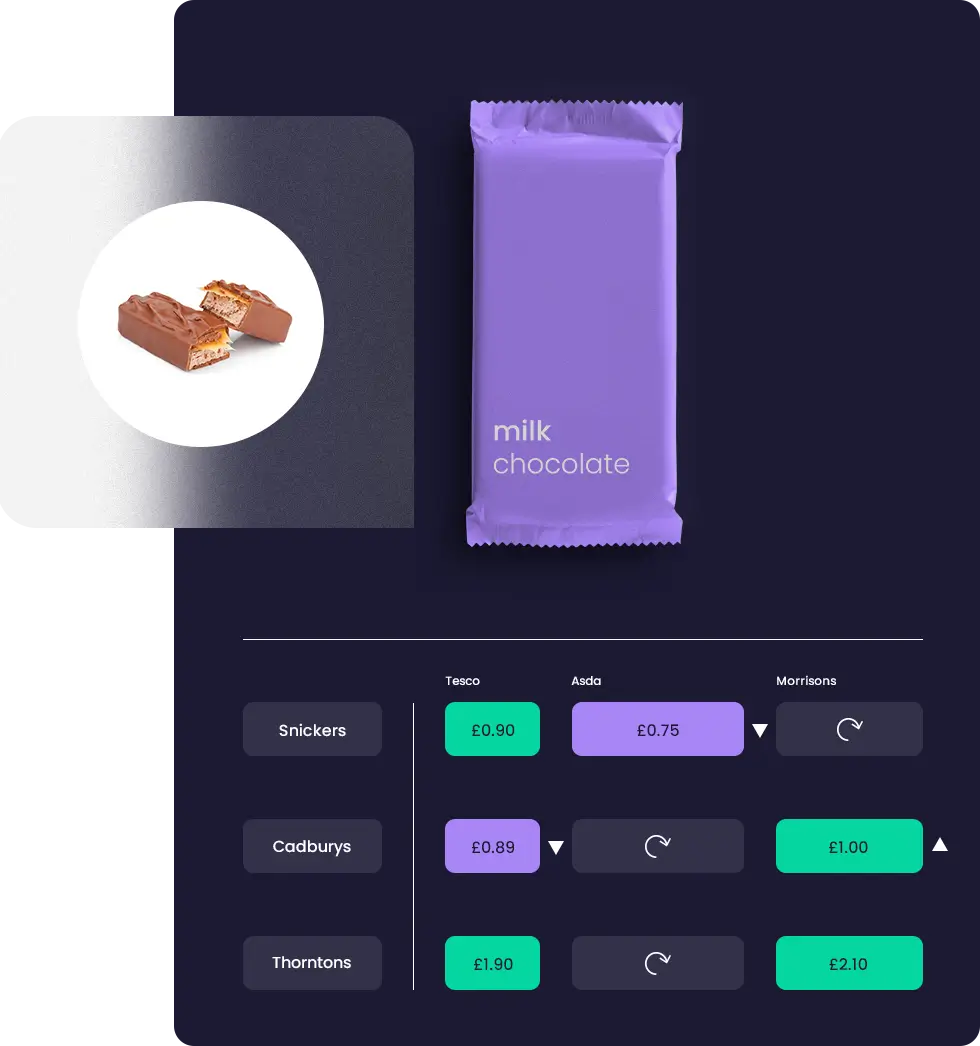 Powering
price, promotion and assortment
strategies that deliver growth and protect margin.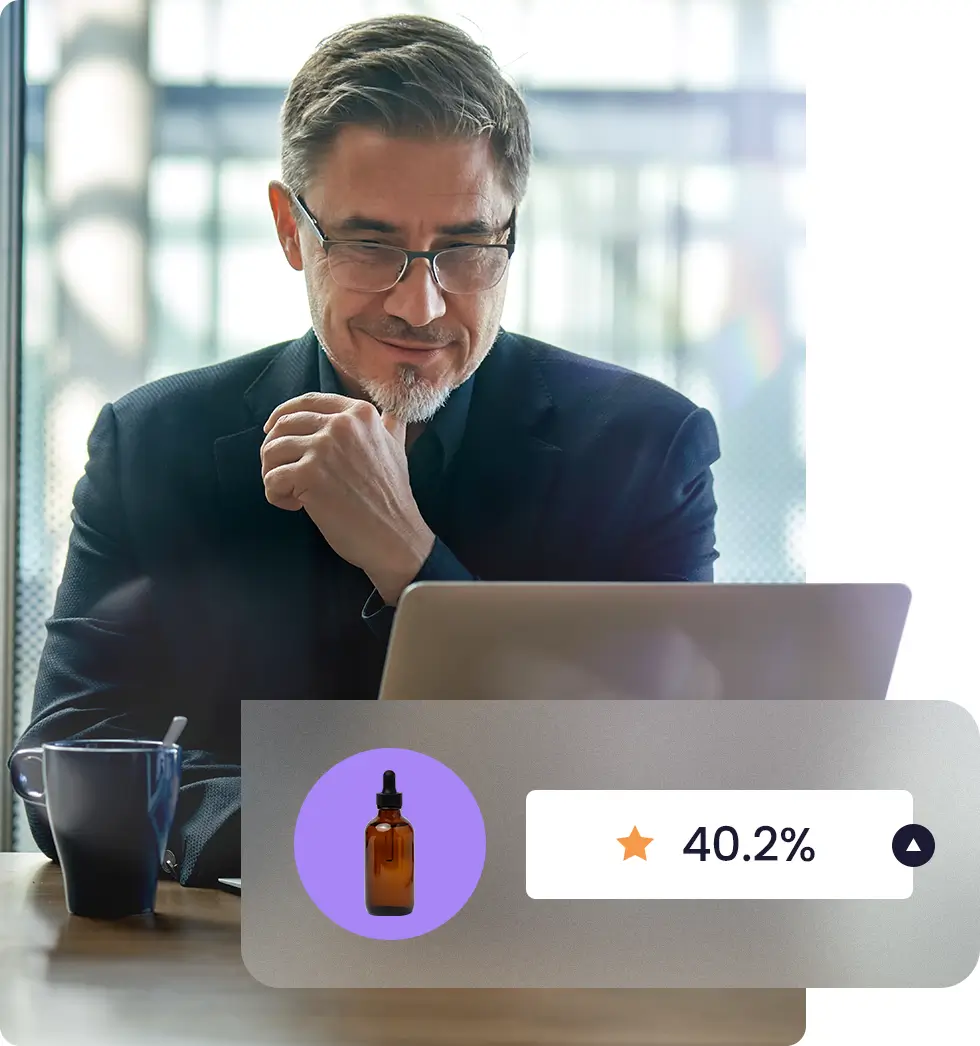 WHO DO WE WORK WITH?
Known formerly as Brand View, Acuity Pricing has over 15 years of experience in competitor price monitoring and price tracking.
We deliver data daily to our customers, including the UK's largest retailers and brands. Real-time insight means they can make fast-paced product pricing adjustments in response to any changes in their categories, giving them an edge over competitors.
160
websites tracked daily
Up to 25
postcodes tracked per retailer for maximum
range variation